Hotel Sis Pins' "concept" differentiates itself from larger chain/branded hotels in Majorca by providing personalised accommodation and services. We pride ourselves on offering our services in a comfortable, intimate, and welcoming setting. In conjunction with Cappuccino Grand Café we offer the highest quality, with premium and exclusive design and the best staff.
With beautiful surroundings, the Sis Pins Hotel in Puerto Pollensa ensures every effort to enhance your stay for whatever you may search for, relaxation, culture, adventure or simply style. Unlike most luxury hotels in Majorca, the hotel itself is British owned, which is reflected in the immediate warm welcome which the hotel staff follow suit and one feels nothing is too much trouble. Traditionally decorated rooms ensure no personal need is overlooked however small, including toiletries, tea making facilities and air conditioning. It is this personal attention that the Hotel prides itself on that separates itself from other great hotels in Pollenca, Palma or even Mallorca.
A Note From the Management
Here at Sis Pins, the management and staff are very proud of our hotel. We aim to be one of the great hotels in Mallorca. The timeless elegance of Sis Pins, a hotel favored by Agatha Christie, continues the unique style of the 50's with the Cappuccino Grand Cafe. Situated in the hotel and on the terrace overlooking the bay, Cappuccino allows our guests to be pampered gastronomically from a stylish coffee to a full meal whilst being served by the waiters who exude class and gentility making a stop for a coffee or something to eat a whole delicious experience, creating a feeling of a luxury hotel in Majorca.

Our aim is to give you the ambiance surrounding Sis Pins to be one of a home from home where a stay, however short in Pollenca, will be memorable and unforgettable enticing you, our guests, to return time and time again.
Contact Us
For further information about the Sis Pins Hotel in Puerto Pollensa, please contact us or visit our booking page.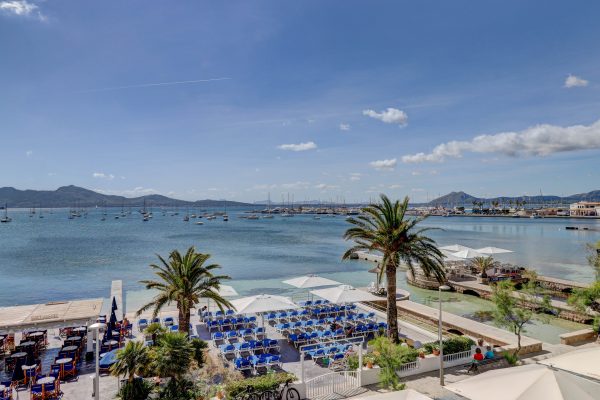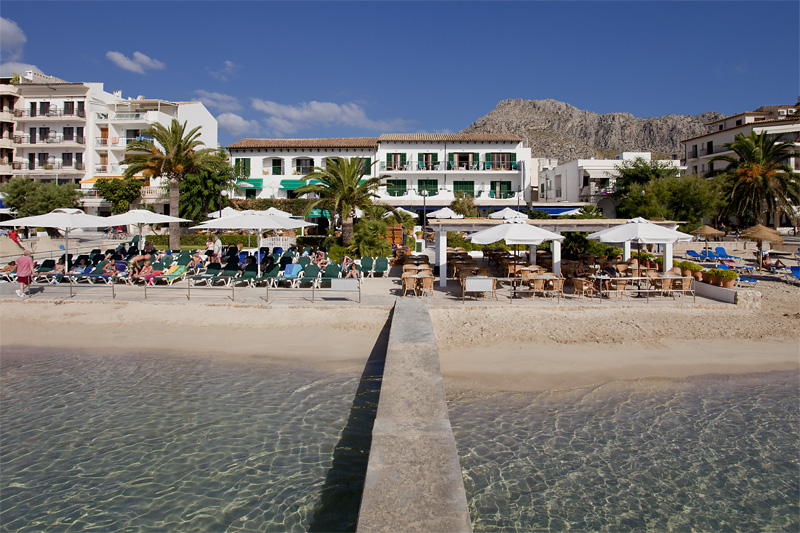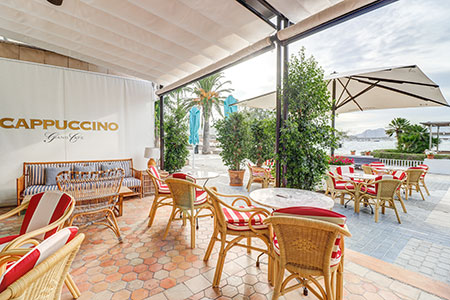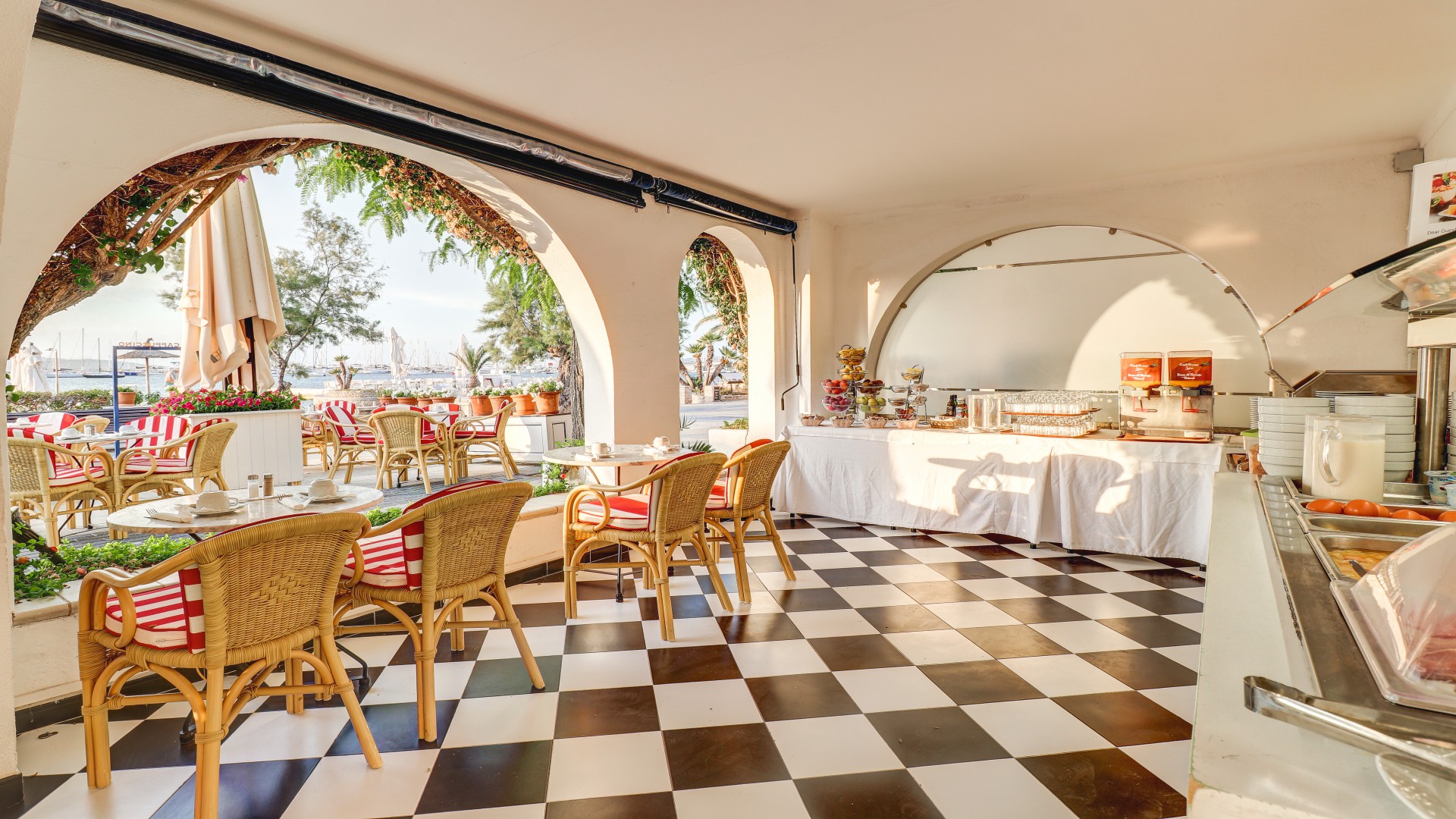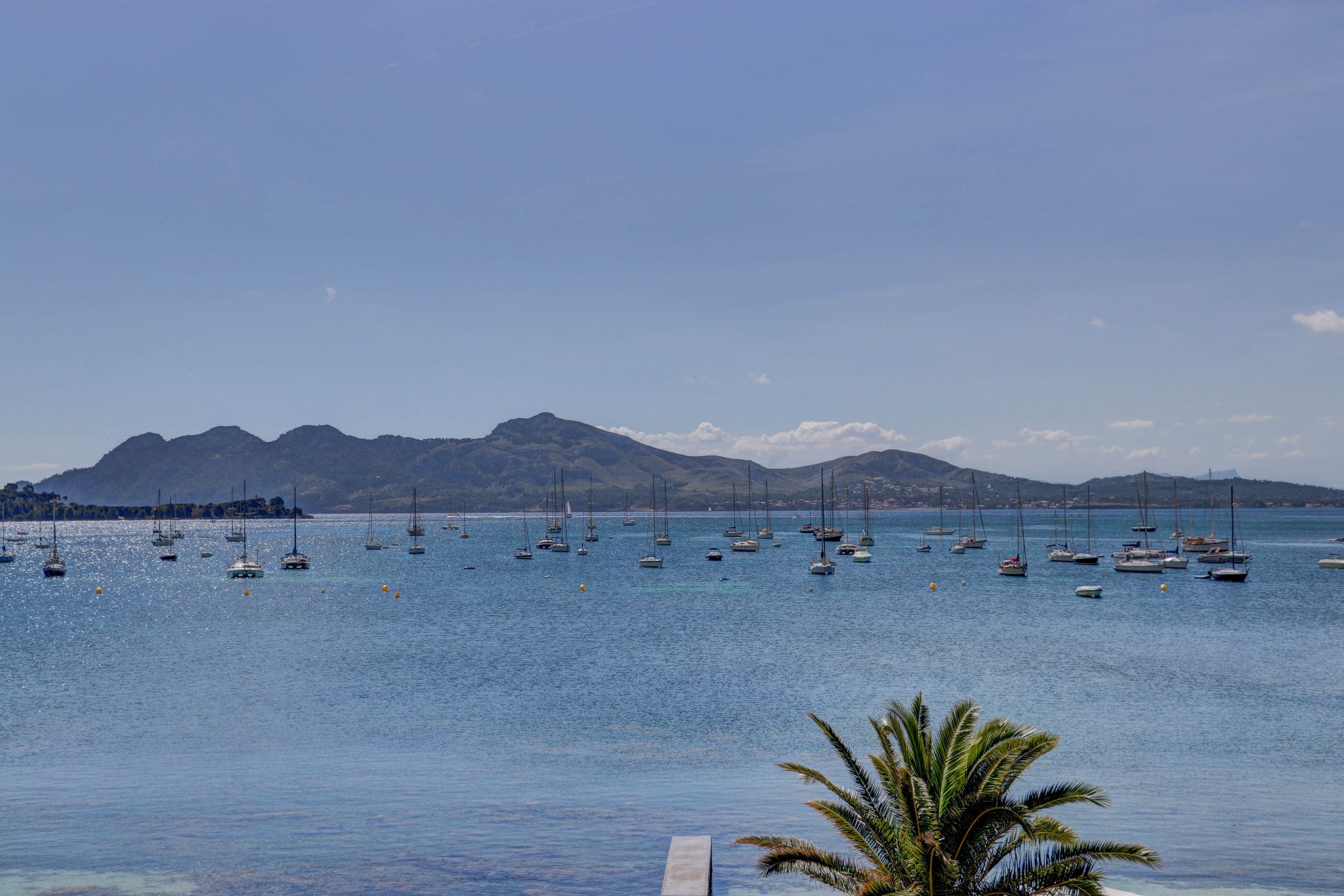 "AMAZING! Another fantastic stay at Sis Pins – the hotel, staff and food are all amazing"
THOMAS, TRIPADVISOR.CO.UK