The 2022 season starts on 1st April and we would love to welcome you back!
WELCOME TO THE SIS PINS HOTEL IN PUERTO POLLENSA
Hotels in Pollensa & Hotels in Majorca
Thank you for visiting our site, you're fortunate enough to have fallen across one of the very finest beach front hotels in Majorca situated in the idyllic Puerto Pollensa, so we hope you'll take the time to consider what we have to offer. We work hard to ensure that our hotel is one of the most charming examples of its kind that you could ever wish to see, so if you're looking for a unique beach front hotel in Puerto Pollensa, and also want to benefit from unprecedentedly short 45 minute transfer times, you'll find no better establishment to meet your needs.
The Hotel Sis Pins was opened in response to a demand for beach hotels in Majorca during 1952, and has been offering people a warm welcome ever since. Our distinctive personal touches have enticed many visitors to our hotel over the subsequent years, and local legend even tells how Agatha Christie once stayed at our hotel when writing one of her bestselling novels. Our sea front location in the Majorcan Port of Pollensa is also beautifully picturesque, and we truly have something to offer everyone, whether they are looking to simply wander on the soft sands, climb or cycle through the nearby mountains, ramble in the countryside or just stay put to celebrate the diverse and exciting nightlife.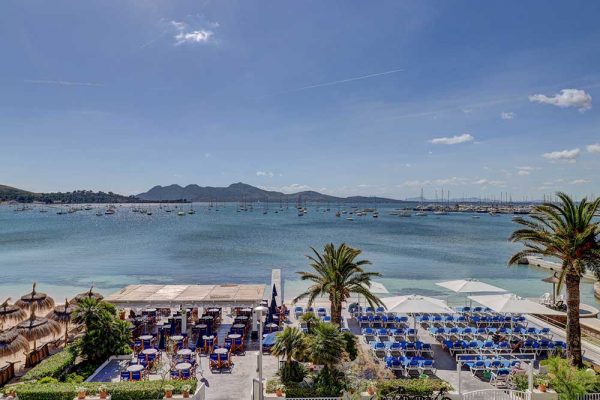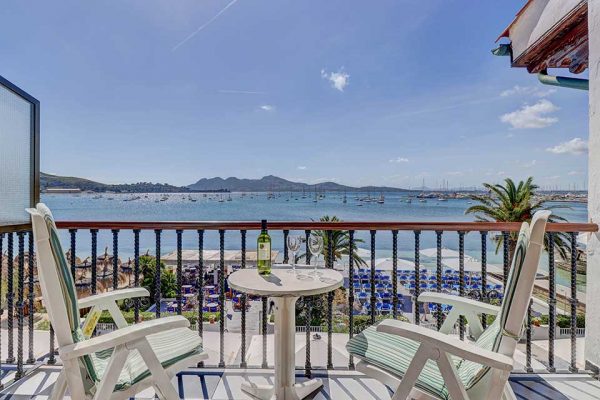 We're especially famous among those looking for Puerto Pollensa hotels because of our location to the beach, marina and shops, and we're proud to be a true beach front hotel. Our sea view rooms certainly have to be seen to be believed, and even if you're just relaxing with the windows open you'll still be within easy earshot of the gentle waves. We're situated just 20 short yards away from the sea and you can enjoy this environment even if you choose to relax at our associated café, Cappuccino Grand Café. Naturally, this means you'll be able to indulge in many beach pastimes such as yachting and swimming in the warm blue waters of the Mediterranean, and you won't even have to venture afield to do so.
For hotels in Puerto Pollensa and an authentic experience of Majorcan culture, the Hotel Sis Pins is undoubtedly the prime place for you to stay. Your adventure by the Mediterranean Sea will stay with you for the rest of your life, and we'll do our utmost to give you an unrivalled welcome that will really set your holiday apart in your mind. Be sure to browse through our website to see what facilities we possess, and we look forward to welcoming you to our Sis Pins Hotel Puerto Pollensa very soon.
fantastic hotel…. we had one of the four rooms with terrace facing the sea…booked direct with hotel and got a cancellation…worth keep trying if they are full!…love puerto pollenca been several times, first time at this hotel, usually stay at the miramar which is also great
"Panoramic sea view while sipping coffee"

One receives the best of care and attention, rooms lovely breakfast excellent, best of all eating this while looking at the sea . The hotel staff are all lovely and very attentive, I love this hotel and have stayed on more than one occasion.
"Sis Pins is the best boutique hotel in Puerto de Pollenca"

I have stayed at the Sis Pins twice enjoying its very authentic ambience and central location in Puerto de Pollenca. The hotel is a very good choice for all those travellers wishing to explore some of the most spectacular view points on the northern part of Mallorca as Cap Formentor etc.
LATEST PHOTOS FROM OUR
Beach Hotel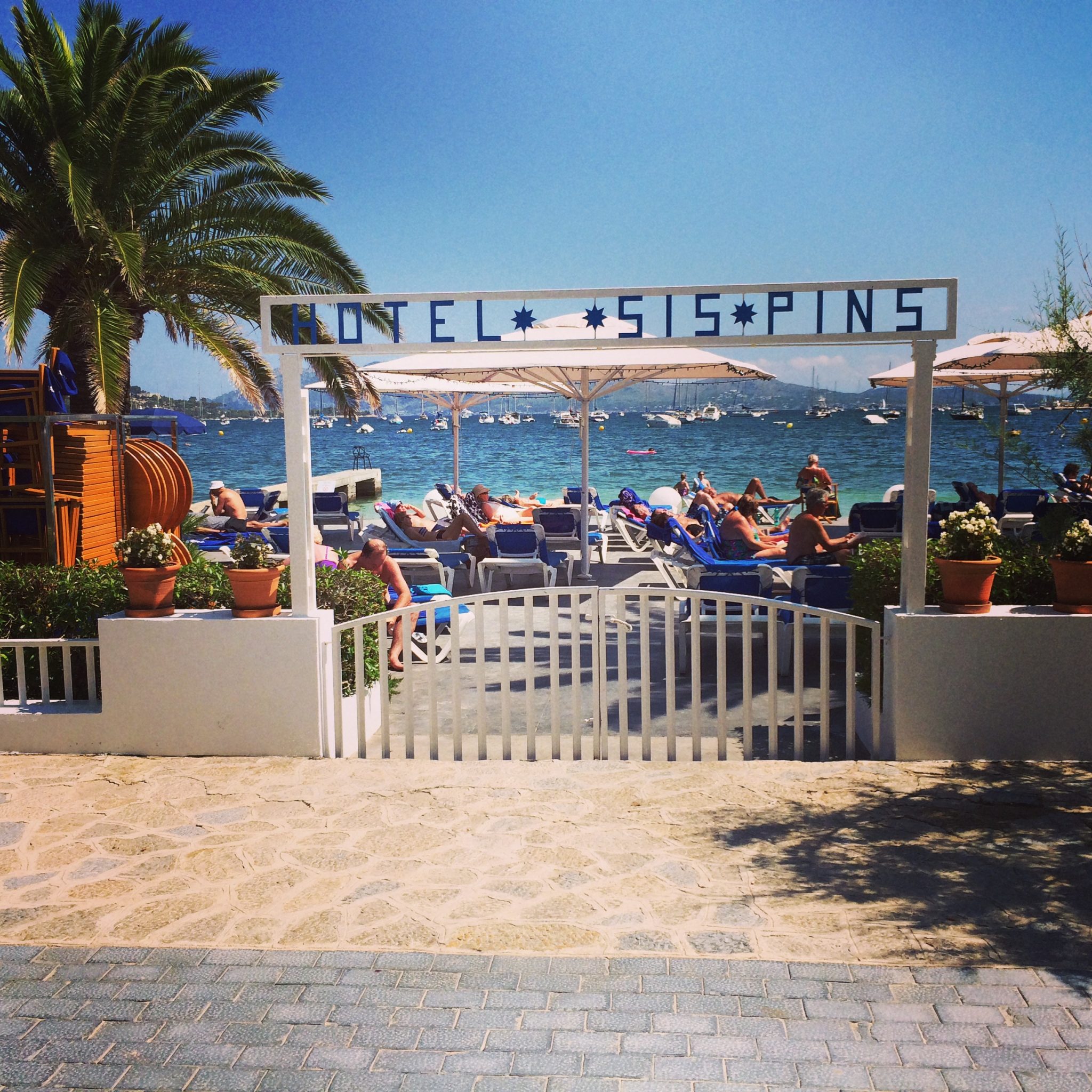 Beautiful Waterfront Beach Loungers
There's no better place to sit and enjoy your holiday in Puerto Pollensa than on one of our sun loungers on our private beach terrace just meters from the mediterranean sea!
Beach Bar
Why not visit the Cappuccino Grand Cafe Beach Bar at Hotel Sis Pins Puerto Pollensa which compliments our beach hotel perfectly
Visit the booking page now and come and try it our for yourself.